Located in one of North Carolina's fastest growing communities of Mooresville and within a two minute drive to lake Norman. The 136-acre upscale Business Park is being developed to provide a high quality business and professional environment.
Originally conceived by the developer as an "upscale" business park, it is fast emerging as an area that is setting the standards for excellence.
Those goals will provide absolute assurance to all park land and building owners that the highest values will be maintained. A demanding and well defined design criteria has been established and will be closely monitored throughout the entire development.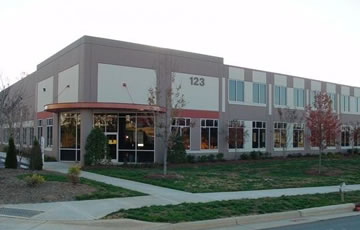 The architectural standards and review committee will strictly adhere to the principles set forth by the developers. Among other criteria, exterior building facades require the use of hard surfaces including brick, marble, glass or other approved finishes. Considerable attention is given to landscaping and green areas to enhance the individual facilities and overall park appearance.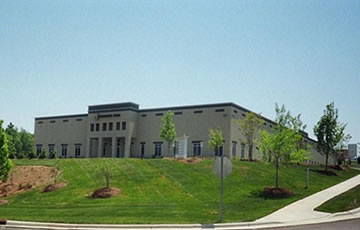 With access to Interstate 77, exit 36 within 1.5 miles and proximity to the proposed Interstate exchange on Cornelius Rd., this highly visible and progressive park will be home to a broad range of uses. Among others it will house business and professional companies, NASCAR Team Shops and related support services, light manufacturing and distribution services, and medical and retail within the section zoned for that use.
Considerable attention has been given to parcel sizing and layout so as to maximize the property use and value. Parcel sizes start at 1 acre and up, with several parcels being combined for use by those needing larger and more expansive areas.
The park will be serviced by municipal water and sanitation. It also includes natural gas, electric, and telephone services. Fire and police services are provided by the City of Mooresville and Shepards.
The developers offer full service planning, architectural and design services as well as all construction and related buildout capacities to facilitate a smooth, orderly and non-disruptive move.
The park is being developed by R.L.Smith Inc of Mooresville and is being exclusively offered by Regan, Ron & Lee Smith. Contact the owner/developer for information.